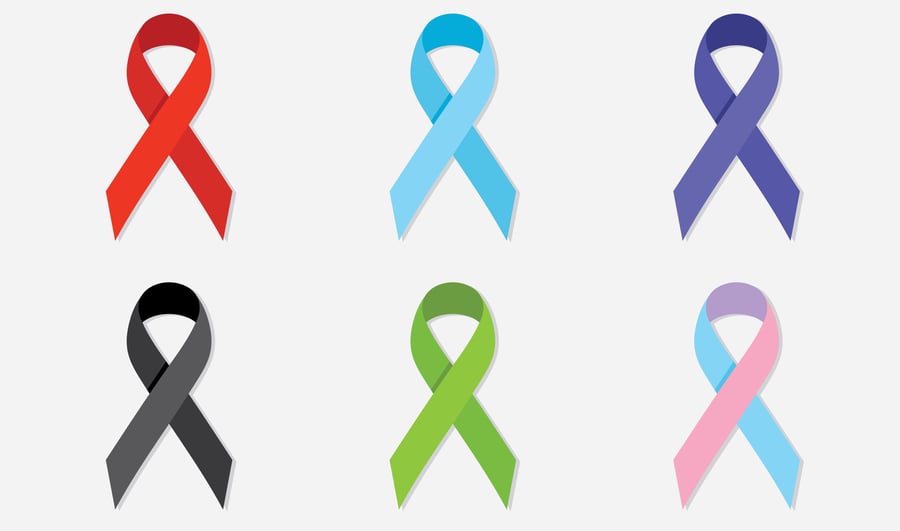 Approximately 1 in 5 people with cancer in the U.S. are diagnosed with rare cancer. Although there is no universal definition, the National Cancer Institute defines rare cancers as fewer than 15 cases per 100,000 people per year. Other experts feel a cancer is rare if fewer than 6 in 100,000 people are diagnosed on an annual basis. Soft tissue, larynx, small intestine, and male breast cancer are just a few examples of rare cancers.
Those who are diagnosed with any type of cancer—especially rare forms of it—have unique needs that require more support than the average individual. That's why to raise awareness around rare cancers and to advocate for greater support, October 1, 2019, will be the first National Rare Cancer Day in the U.S.
In this blog post, we provide an overview of National Rare Cancer Day, as well as details on the different ways that Avella supports specialty pharmacy patients who are diagnosed with rare cancers.
What is National Rare Cancer Day?
Founded in 2017, National Organization for Rare Disorders (NORD)'s Rare Cancer Coalition is the only united group of rare cancer advocacy organizations in the U.S. The coalition is composed of 21 member organizations dedicated to 57 different rare cancers, and it was formed in order to work collaboratively on issues faced by the rare cancer community.
NORD Rare Cancer Coalition is hosting the first National Rare Cancer Day on October 1, 2019, which is devoted to raising awareness around rare cancers, highlighting unique challenges that people with rare cancers face, and unifying individuals living with rare cancers. They also hope to highlight the need for greater research funding and support.
How does Avella support rare cancer patients?
Treating rare cancer is challenging for patients and providers alike—which is why it's essential to find a specialty pharmacy to partner with that offers the support and resources necessary to manage treatment for complex conditions. At Avella, we offer the following services to support the unique needs of rare cancer patients:
Limited Distribution Drugs
Rare cancer patients often require limited distribution drugs (LDD) that are only available at select specialty pharmacies. These pharmacies, Avella included, are typically identified by pharmaceutical manufacturers as having the highest standards for clinical expertise, patient education, and treatment monitoring. Avella is a proud partner of many LDD manufacturers and provides access to the vast majority of specialty drugs, including those that are the most difficult to attain.
Text Message Program
Missing a dose of medication might not seem like a big deal—but it certainly can be, especially when it comes to the treatment of rare cancers. Rare cancer patients can opt into our interactive text messaging program, which is designed to improve medication adherence. Text/SMS reminders alert patients when it's time to take their medications or when a prescription is due to be refilled to avoid any potential interruption of treatment.
Financial Assistance
Specialty medications that treat rare cancers and other complex conditions are usually quite costly and difficult for patients to afford. Avella specialty pharmacists work with drug manufacturers and insurance companies to help patients see if they qualify for financial assistance programs and submit applications when they do. In fact, last year alone we helped patients receive more than $68 million in financial assistance.
Clinical Support
Our team of specialist pharmacists and patient care experts also offer clinical support to rare cancer patients, providing things like detailed dosing instructions and information on potential side effects or interactions with another drug. Unlike a traditional pharmacy, Avella specialty pharmacists are also available 24/7 should questions or issues arise.
Prior Authorization
Avella also works with insurance companies to secure prior authorization. This process essentially comes down to providing documentation to establish a patient's need for medication and show that they qualify for coverage. Doing this helps increase the likelihood that insurance benefits will apply, reducing the cost of specialty drugs and ensuring rare cancer patients receive rapid access to their prescribed medications.

Fighting a rare form of cancer is extremely challenging for patients and their families—but the right support and resources can make all the difference. Learn more about Avella Specialty Pharmacy's Oncology Services and the many ways we provide support to patients with a rare cancer.