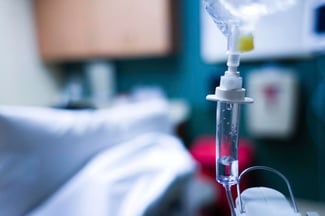 There are more than 250 different types of immunodeficiency diseases, but not all of them are life threatening. Some types may be mild and go unnoticed unless the patient contracts a serious infection. Over the last several decades, there has been significant progress in helping people with these disorders live full and meaningful lives.
To help raise awareness during National Primary Immunodeficiency Awareness Month, and throughout the year, here are 4 important facts about immunodeficiency diseases.
Immunodeficiency diseases have many different causes, and can take many forms. But, the end result is that patients who are severely affected are unable to ward off even minor infections, which puts them at much greater risk for serious medical problems.
Hematopoietic stem cell transplantation (HSCT) is now highly successfully curing a widening range of primary immunodeficiencies (PIDs). The treatment process of Hematopoietic Stem Cell Transplantation has been improved upon by using stem cells from cord blood. This is more effective because stem cells are able to divide and transform into any type of cell the body needs, making them ideal for replacing deficient immune system cells.
Unlike an organ transplant, HSCT does not require surgery. The process is more like a blood transfusion, but it does not come without risks for the patient. Sometimes the donor stem cells are rejected, just like in an organ transplant. Conversely, the donor T-cells may view the recipient's remaining immune cells as a threat and attack them. These hurdles can sometimes be overcome by drug therapy or other procedures.
An alternative, and way that other forms of immunodeficiency can be treated, is with immunoglobulin therapy. This procedure involves injecting antibodies extracted from the plasma of 10,000 to 50,000 donors in order to help ensure that the broadest array of antibodies are given to the patient. Intravenous immunoglobulin (IG)) is a blood product administered intravenously. It contains the pooled IgG antibodies extracted from the plasma of over one thousand blood donors. IG may also be administered subcutaneously (SQIG). In immune deficient patients, immune globulin (IG), is administered to maintain adequate antibody levels to prevent infections and confers a passive immunity.



In the case of patients with an autoimmune disease, IG is administered at a high dose (generally 1-2 grams IG per kg body weight) to attempt to decrease the severity of the autoimmune diseases such as Myositis and Chronic Inflammatory Demyelinating Polyneuropathy (CIDP). It is mainly used as treatment in these major disease categories:

Primary Immune deficiencies such as X-linked agammaglobulinemia (XLA), Common variable immunodeficiency (CVID) and hypogammaglobulinemia
Acquired compromised immunity conditions (secondary immune deficiencies) featuring low antibody levels
Autoimmune diseases, e.g., immune thrombocytopenia, inflammatory diseases, Kawasaki disease, and Guillain-Barre Syndrome
IG is useful in some acute infection cases such as pediatric HIV infection as well as autoimmune.
Solid Organ Transplant
Immuno-suppressed bone marrow transplant recipients
With continued research and ongoing progress in gene therapy, immunodeficiency diseases may soon become a disease of the past, allowing former patients to live disease-free. During this month, we encourage you to help promote awareness of primary immunodeficiency diseases (PI). The Immune Deficiency Foundation can provide you with the resources to help raise awareness.
You can also learn more about IG therapy, and get answers to some frequently asked questions including:
What is IG?
How is IG made?
Is IG safe?
How does IG work?
Why do I have to have regular infusions?
What kind of side effects can I expect?
Are there different brands of IG? How are they different?