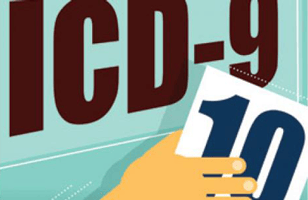 As of October 1, 2015, the U.S. healthcare system will undergo a significant change requiring that all healthcare providers and and all healthcare facilities start using ICD-10. ICD-10 is the 10th revision of the International Statistical Classification of Diseases and Related Health Problems (ICD), a medical classification list from the World Health Organization (WHO). The updated list of terms for medical billing includes codes for: diseases, signs and symptoms, abnormal findings, complaints, social circumstances, and external causes of injury/diseases.
ICD-10 is far more than just an upgraded version of ICD-9. It is a complete overhaul of medical classifications, and it will consist of more than 69,000 new codes. The overall goal and intent of this major conversion is to streamline clinical communication by implementing new and more detailed 7-digit alphanumeric codes. ICD-10 compliance means that all HIPAA-covered entities are able to successfully conduct health care transactions on or after October 1, 2015, using the ICD-10 diagnosis and procedure codes. ICD-9 diagnosis and procedure codes can no longer be used for health care services provided on or after this date.
Why is the ICD-9 to ICD-10 conversion necessary?
ICD-10 is a provision of HIPAA, as regulated by the U.S. Department of Health and Human Services (HHS), Centers for Medicare & Medicaid Services (CMS). This federal mandate pertains to all HIPAA-covered entities.
The transition from ICD-9 to ICD-10 is occurring for the following reasons:
ICD-9 codes have limited data about the patient's medical conditions and hospital inpatient procedures.
ICD-9 codes use outdated and obsolete terms and are not consistent with current medical practices.
The structure of ICD-9 limits the number of new codes that can be created, and many ICD-9 categories are full. A successful transition to ICD-10 is vital to transforming our nation's health care system.
Remember that as of October 1, 2015, the ICD-10 codes must be used and there will be no grace period for the conversion. To help answer questions you may have regarding the ICD-9 to ICD-10 conversion, we have developed a resource guide with commonly asked questions about the conversion as well.
In addition, there are a number of online resources to convert existing ICD-9's to ICD-10's:
Photo Credit: American Academy of Dermatology