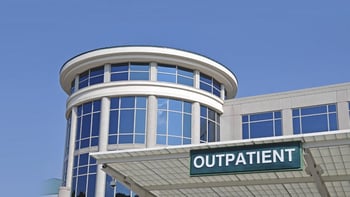 The federal government's 340B program is designed to promote access to affordable medications for the most vulnerable or underserved patient populations while helping to stretch federal resources. This program mandates that drug manufacturers must provide outpatient drugs at greatly discounted prices to certain qualifying hospitals and healthcare organizations. Today, more than one third of all hospitals nationwide participate in the 340B program and benefit from these drug discounts. It is estimated that 95% of all marketed drugs have 340B discounts associated with them and the average savings is approximately 25-50% of wholesale pricing. How can your hospital start to leverage the use of the 340B network pharmacy program for your patients?
Determine if Your Hospital is Eligible: The first step is to see if your hospital is eligible for the 340B network pharmacy program. There are six categories of hospitals that are eligible according to 340bhealth.org including: disproportionate share hospitals, children's hospitals and cancer hospitals exempt from the Medicare prospective payment system, sole community hospitals, rural referral centers, and critical access hospitals. These hospitals must be (1) owned or operated by state or local government, (2) a public or private non-profit corporation which is granted governmental powers by the state or local government, or (3) a private, non-profit organization with a contract with a state or local government to provide care to low-income individuals who do not qualify for Medicaid or Medicare.
Go to the Health Resources and Service Administration (HRSA) site to view a comprehensive list of covered organizations. If your entity is able to participate, you must register your organization for the 340B program using the HRSA application form.
Understand Patient Eligibility: An individual is a patient of a 340B-covered entity only if:
The 340B entity has established a relationship with the individual and maintains records of the patient's health care
The patient receives services from a health care professional who is either employed by the 340B entity or provides health care under contractual or other identified arrangements
The patient receives a service from the covered entity which is consistent with the service for which grant funding or federally-qualified health center look-alike status has been provided to the entity
The only exception to the above is patients of state-operated or funded AIDS drug purchasing assistance programs. Learn more at HRSA.gov.
Identify & Manage Complex Compliance Risks: 340B can be difficult for hospitals and healthcare organizations to manage due to complex compliance, audit and inventory requirements. For example, organizations must prevent diversion of these drugs to non-qualified patients and non-qualified clinics, or for medical needs outside the mandated scope of services. That's why we have developed 340B policies and procedures to help mitigate these risks, including:
Verifying patient eligibility
Preventing duplicate discounts for Medicaid-eligible prescriptions
Storing all data needed for audits with regard to purchases, patient eligibility, prescription records and billing
Watch for Quarterly Price Changes: Once you're registered and approved for the program, be sure to keep an eye out for quarterly price changes. The drugs covered by the 340B program do change prices each quarter. Examine your inventory levels and projected demand to determine if it makes sense to purchase extra quantities when the drug is more affordable.
Remember to Recertify Your Organization: Organizations eligible for the 340B program must apply for recertification on an annual basis. Failure to do so can result in a costly lapse in your eligibility. By paying attention to important dates and utilizing discounts, your organization can use the 340B program to effectively control drug-related expenses.
Specialty drugs are an important area for 340B programs, as these therapies tend to be higher in cost and the market for specialty medications is growing rapidly. As a result, Avella Specialty Pharmacy frequently collaborates with qualified 340B hospitals and healthcare organizations, providing access to more affordable drugs while maintaining our unwavering focus on clinical excellence, patient education and premier service.
Learn more about this program, and find out how Avella collaborates with 340B-qualifying organizations by contacting us today.