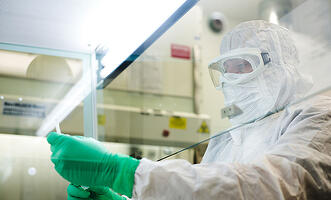 Legislation related to prescription medications has historically been enacted in response to serious issues and adverse events, including patient deaths, birth defects, and the marketing of ineffective medications.1 As a result of issues like these, the U.S. Food and Drug Administration (FDA) requires that all new medications go through a lengthy approval process and be subjected to stringent manufacturing control.
Compounded medications, however, have historically been exempt from these requirements due to Section 503A of the Federal Food, Drug, and Cosmetic Act (FD&C Act). This exemption recognized that the rules for mass-produced medications could not be practically applied to compounded medications, which are typically "manufactured" on demand. In addition, oversight of compounding pharmacies was predominantly done by state licensing boards.
Infections Linked to Compounded Medications Drives Greater Oversight
However, a serious outbreak of life-threatening infections was tied to compounded medications in 2012 and led to new government action. In the fall of that year, contaminated syringes of compounded steroids infected an estimated 751 patients in 23 states, killing 64 people. The patients suffered from meningitis, spinal infections, and strokes after undergoing routine procedures to alleviate back and leg pain. New England Compounding Center (NECC), an unaccredited compounding pharmacy, had distributed three lots of the contaminated syringes to be used primarily for outpatient epidural injections, a relatively common but high-risk procedure.2
After an investigation into the NECC deaths, the U.S. Senate Health, Education, Labor, and Pensions (HELP) Committee published its findings in May 2013. The report stated that prior to 2012, site inspections by the Massachusetts State Board of Pharmacy and the FDA discovered unacceptable and dangerous conditions at the facility and contaminated medications.3 Although the Board issued a warning letter and the FDA issued a consent decree, NECC continued operations. As a result, Congress developed new legislation to clarify oversight responsibility and provide for enhanced manufacturing processes.
Introduction of the Drug Quality and Security Act
The Drug Quality and Security Act (DQSA) became law on November 27, 2013. The 80-page Act has direct consequences for compounding pharmacies and providers that use their services.4
The DQSA updated the Section 503A exemption. This exemption now applies only to small compounding pharmacies that produce medications in limited quantities, allowing them to continue their operations without using the most advanced quality and manufacturing techniques. State boards will continue to provide primary oversight of these pharmacies, and each pharmacy will only be allowed to have a small percentage of its medications shipped out of state, assuming valid licenses in those states. In addition, the prescriptions will need to be patient-specific for each compound.
DQSA also introduced a 503B exemption (designating Outsourcing Facilities) for larger sterile compounding pharmacies that requires the use of advanced manufacturing standards and imposes federal oversight.
All Outsourcing Facilities Must Comply with Current Good Manufacturing Practices (cGMPs).
These cGMPs are a series of strict, detailed guidelines that must be observed during the preparation of compounded medications. These principles are designed to eliminate contamination of compounded medications, deviations from protocols or incorrect ingredients, as well as other safety and quality issues. Under these requirements, a sample of each medication must be tested for the sterility and integrity of ingredients. Preparing compounded medications in a sophisticated, state-of-the-art cleanroom is also mandatory to adhere to cGMPs.
Putting These Best Practices into Action: Avella Specialty Pharmacy
Avella Specialty Pharmacy is one of fewer than 50 pharmacies currently registered with the FDA as an Outsourcing Facility. To comply with federal requirements as set forth in the DQSA, Avella is currently constructing a new, separate cGMP-compliant cleanroom.
Avella's primary focus has always been on patient safety and regulatory compliance. To achieve this aim, the company has voluntarily applied for and received accreditation by the most respected healthcare and pharmacy entities and adheres to current gold standards for compounding. Learn more about Avella's specialty pharmacy accreditations.
In addition, we invite you to learn more about SourceB by Avella, your premier outsourcing partner for high-quality 503B preparations. Download our digital brochure to learn how SourceB is meeting the unique needs of hospitals and physician groups nationwide.
Society of Toxicology. A Brief History of Early Drug Regulation in the United States. Retrieved from https://www.toxicology.org/gp/fda.asp. Accessed May 2014.

Case Definitions for Fungal Meningitis and Other Infections (2013). Retrieved from http://www.cdc.gov/hai/outbreaks/clinicians/index.html. Accessed May 2014.

U.S. Senate Health, Education, Labor, and Pension Committee. The Case for Clarifying FDA Authority: Large-Scale Drug Compounding and the Ongoing Risk to Public Health (May 2013). Retrieved from http://www.help.senate.gov/imo/media/doc/Senate%20HELP%20Committee%20Staff%20Report%20-%20Large-Scale%20Drug%20Compounding%205%2022%2013.pdf. Accessed May 2014.

Axelrod, J. Pharmacy Compounding. Legislation and Implementation. Webinar. Retrieved from http://www.jointcommission.org/assets/1/6/pharm-comp-webinar_deck1_axelrad.pdf. Accessed May 2014.