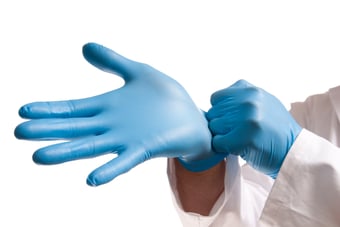 On March 13, 2017, Pooja Newman attended an Adele concert with her sister in Adelaide, Australia when disaster struck. As part of the show, hundreds of balloons were released into the audience of 70,000. Newman, both a physician and president of Anaphylaxis Australia, is allergic to latex and almost immediately showed symptoms of a severe allergic reaction.
Newman was given three EpiPens, all of which failed to relieve swelling. She was eventually transported to the hospital and an intensive care unit. She later commented that latex gloves and other products have been largely removed from hospitals and clinics because they are a well-known occupational allergy in healthcare. However, she stressed that concert and event organizers should be more aware of potential allergens like latex and the harm they could cause, especially in large crowds.
Reactions like these are not often publicized. As a result, the general public is largely unaware of just how dangerous allergens like latex can be.
To begin, it's helpful to know what exactly latex is. Latex as a raw natural rubber is harvested from the milky sap of the rubber tree, which is mostly grown through Indonesia, Thailand and Vietnam. Latex has become prevalent in modern society because of its resistance to chemicals, elasticity, comfort, ease of manufacturing and low cost. Because of these benefits, thousands of products including balloons, condoms, toys, erasers, rubber bands, sports balls, gloves and elastic contain natural rubber latex.
Latex allergies have varying degrees of severity, but the risk of developing an allergy increases with repeat exposure. For example, 10-17% of healthcare workers reportedly have a sensitivity to natural rubber latex, compared to less than 1% of the general population. The prevalence of latex allergies grew substantially in the late 1980's when universal precautions were taken to help prevent the spread of HIV. In an effort to stop the spread of this infectious disease, latex-containing gloves became highly used in the healthcare industry. As a result, latex allergies increased in healthcare workers and down the road, greater precautions were taken to reduce risk of reactions. This caution, though enhanced in medical environments, is often overlooked in everyday life outside of a medical setting.
This plays into a greater issue in healthcare with the significant confusion surrounding the meaning of "latex free." The FDA has urged manufacturers to drop the term "latex free" or "does not contain latex" because of the challenge it poses in ensuring that a product is completely devoid of natural rubber latex proteins, which cause allergic reactions. These reactions can go from mild skin irritation to anaphylaxis. However, no concrete regulations are in place for these labeling practices, which poses a huge problem for patient and consumer safety.
Due to the prevalence of this issue in healthcare today, we have partnered with the Allergy and Asthma Network in authoring a white paper, "Latex Free Claims: A White Paper on the Risks Associated with Latex Allergies and Latex in Healthcare." We invite you to read this paper to learn more about different latex allergies, how they can be diagnosed, and what can be done to reduce allergic reactions in both healthcare and everyday settings.