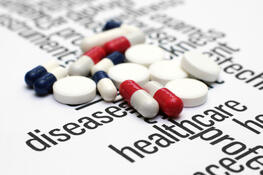 If you or a family member has recently been diagnosed with cancer, or is going through cancer treatment, we understand what a difficult time this is. We also know there are many resources out there to help you understand treatment options and offer support. To make it easier to manage all of this information, we have compiled a list of helpful oncology resources to assist you with understanding the latest treatment options, finding support groups and learning about advancements in cancer research.
Here are some of the oncology treatment resources
we recommend to patients and providers:
Association of Cancer Online Resources (ACOR)
As people make the difficult mental transition into a life with cancer, it's easy to begin feeling isolated and unsure of themselves. Fortunately, organizations like ACOR strive to eliminate that mindset. Thanks to the 142 online communities on the ACOR website, individuals living with cancer (or those whose lives have been touched by a cancer) can communicate with others in the same situation to exchange knowledge, hope and support.
Cancer Support Community
The Cancer Support Community understands that physical treatment of cancer is essential, but also that sometimes hope is the best medicine. That's why this website contains resources, articles, support group information and tips that are both informative and uplifting. This organization uniquely focuses on mental well-being in addition to coping with the physical disease. As a result, visitors share stories about their own journeys with cancer in order to help others cope and prepare for what is ahead. The website also provides hotlines for 24/7 support.
Leukemia & Lymphoma Society
The mission of The Leukemia & Lymphoma Society is to cure leukemia, lymphoma, Hodgkin's disease and myeloma, and improve the quality of life of patients and their families. It is the world's largest voluntary health agency dedicated to blood cancer and funds lifesaving blood cancer research around the world. For patients diagnosed with these conditions, the organization also provides free information and support services on its website. This includes tips for managing specific symptoms and cancer treatment as well as the latest clinical research.
OncoLink
OncoLink is a comprehensive source of information on the prevention, diagnosis and treatment of all types of cancer. The website provides specific tips and resources designed for patients and their families and friends, as well as a section dedicated to information for healthcare professionals. Since the articles are divided up by region of the body where cancer is present, it is extremely easy to find reference information based on a specific disease or set of symptoms.
We hope these resources, and others we have available as oncology treatment resources for patients, will help you and your family with support during this difficult time. In addition, if you have specific questions for a pharmacist, feel free to click here to ask our pharmacist any questions you may have about your oncology medications.