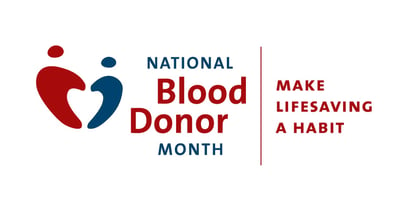 Since 1970, the American Red Cross has recognized January as National Blood Donor Month. According to the Red Cross, blood donation drops during the winter because weather often restricts the ability to host a blood drive, or potential donors are sick with a cold. This makes the necessity for blood donations at this time of year even more important for life-saving transfusions needed every day.
While blood transfusions are common for many medical needs, a major demand exists for cancer patients. In fact, according to the Red Cross, approximately 1.68 million people are expected be diagnosed with cancer in 2016, and many of them will need blood. The American Cancer Society states that cancer patients typically need blood transfusions for two reasons. Either the cancer itself leaves a patient needing blood, or the treatment they have undergone causes the need.
What types of cancer cause patients to need blood transfusions?
Digestive system cancers, along with others, often cause internal bleeding which can lead to a reduced number of red blood cells (anemia).
Bone marrow cancers or cancers that spread to bone marrow (leukemia) can overcrowd normal blood producing cells, which causes low blood count.
Cancers that affect the kidneys and spleen, which aid the body in keeping enough cells in the blood, can cause a need for transfusion.
Patients who have had cancer for a prolonged period are at risk for anemia, which affects the lifespan and ability to produce red blood cells.
What types of cancer treatment cause patients to need blood transfusions?
Chemotherapy is often the culprit, as it affects cells in a patient's bone marrow which can reduce blood cell counts, leading to dangerous infections or bleeding.
Radiation that treats large areas of a patient's bones can also effect bone marrow, causing similar risks as chemotherapy.
Bone marrow transplant patients receive large doses of chemotherapy and radiation which can also destroy blood-making cells in bone marrow.
Surgery often leads to blood loss and need for transfusion.
Cancer patients, along with many others, rely on donated blood to assist them in fighting a debilitating illness or surviving an accident or disaster. You can help cancer patients by finding a blood drive near you today.
You can also learn more about how we work with our oncology patients including oncology treatment resources and patient financial assistance.
We welcome oncology providers to download our exclusive oncology issue of Dispensing Excellence to stay up-to-date on the latest information and topics related to specialty pharmacy.
Source: The American Cancer Society, Blood Transfusions for People with Cancer