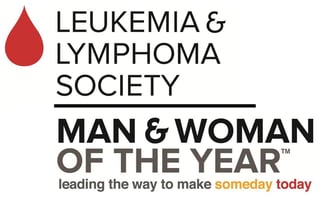 At Avella, we take pride in our dedication to patients above all else. This extends far beyond dispensing life-saving medications and into providing specialized, compassionate care in an effort to touch and improve as many lives as we can. Our employees are regularly recognized by patients, doctors and health systems alike for our patient-first approach.
That is why we are exceptionally proud that one of our own Regional Sales Directors, Sheri Moemeni, is competing for the Leukemia and Lymphoma Society (LLS) Woman of the Year.
About the Leukemia and Lymphoma Society Man & Woman of the Year Competition:
The Man & Woman of the Year competition is in its 21st year, and is a signature local/national fundraising event for LLS. During the 10-week campaign from April 8 to June 17, 2017, candidates compete for the title of Man or Woman of the Year by raising funds in honor of the Boy & Girl of the Year, who are local blood cancer patients. Candidates are judged solely on a philanthropic basis; and the candidate who raises the most in each category wins. Locally, the campaign has raised $5 million over the past 20 years. The goal this year is to raise over $500,000 to support blood cancer research, new lifesaving drug therapies and patient services.
About Sheri Moemeni: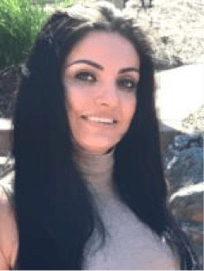 Sheri has been with Avella for ten years, devoting her career and herself to helping patients and families who have been touched by cancer. Through Sheri's tireless work, patients are able to obtain the best support and resources available to educate them on their health conditions and treatment options.
Sheri says, "By working with patients, I have personally seen the toll that their illnesses take upon them physically, emotionally and financially. Access to therapy is vital in order for patients to improve their treatment outcomes." One way Sheri and her colleagues help remove patients' barriers to access is by working with organizations like LLS and other non-profit financial assistance programs to help lower out-of-pocket prescription costs.
Sheri is the proud mother of a 15-year-old daughter, who aspires to pursue a career as an oncologist. The two enjoy volunteering together at events benefiting the community and other charitable events. For Sheri and her family, delivering this level of care is not simply a day job, but a way of life. Sheri is inspired by the work LLS is doing to advance cancer research and treatment and the support it provides to patients, many of whom are children.
At Avella, our goal every day is to support our patients to live longer, fulfilled lives, as absent from the strains of their diseases as possible. We would not be able to deliver such care and compassion to our patients without the assistance of the hundreds of our employees who make this high-level of patient care possible every single day.
How can you help? If you are interested in donating to Sheri's campaign to help support blood cancer research, new drug therapies and patient services, please visit the website here:
About the Campaign:
The funds generated by the 2017 Man & Woman of the Year campaign will allow LLS to continue to fund its mission: to cure leukemia, lymphoma, Hodgkin's disease and myeloma and improve the quality of life for patients and their families. Approximately 74% of the money raised through this campaign goes directly back to this mission.