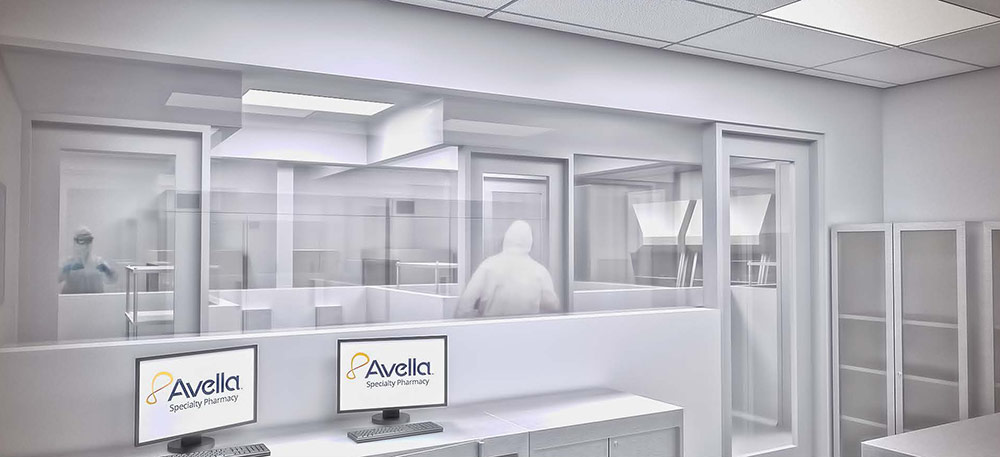 Legislation enacted in 2013 provides for increased government oversight of sterile prescription compounding facilities in order to improve the quality and safety of compounded medications. This gives providers the ability to quickly and easily identify the facilities that are maintaining Current Good Manufacturing Practices (cGMPs).
In line with our commitment to maintaining the highest levels of quality for the absolute best in patient care, Avella became one of the first compounding pharmacies to register as an Outsourcing Facility in compliance with the requirements in the Drug Quality & Security Act. We are thrilled to announce the construction of a new, separate cGMP-compliant clean room that will be completed in late 2014.
Among other requirements, registered Outsourcing Facilities must:
Agree to maintain stringent reporting requirements
Submit to unscheduled on-site inspections of their facilities
Adhere to FDA regulations regarding the bulk drug substances used to compound
Why did we do this?
While Avella has always maintained compliance with industry standards for quality, including U.S. Pharmacopeial Convention or USP 797 standards, this new clean room facility will allow us to implement even more advanced processes for ensuring the sterility, purity and integrity of our products including:
Full sterile garb compliance with cGMP regulations
Continuous environmental monitoring of air, service and personnel
Stability and sterility testing of each formulation
Advanced processes designed to ensure that every formulation conforms to high standards for identity, strength, quality, and purity
Clean room disinfection and sterilization protocols
What are the Advantages of this for Practices and Patients?
As stated by the FDA, "Compounded medications from a registered Outsourcing Facility provide greater assurance of quality than purchasing from an unregistered pharmacy, because outsourcing facilities are subject to cGMP requirements and increased federal oversight." All physicians, and ophthalmologists in particular, should be aware of this legislation since Outsourcing Facilities can offer peace of mind to both providers and patients regarding the efficacy and safety of compounding medications.
This new clean room represents another area where Avella is leading the industry in innovation. We will be sure to keep you posted as soon as the facility is complete and fully operational. Download our outsourcing facilities guide to learn more about the new legislation around these issues, as well as the potential impact on ophthalmology practices and their patients.
Learn more about our new clean room and see our ongoing progress in the development of our outsourcing facility.