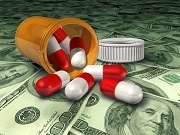 For many individuals, managing a budget has grown increasingly more difficult in a changing economic environment. Health care and medications are two of the largest sources of our population's debt, affecting over 41% of those surveyed from The Association of Credit and Collection Professionals. We don't want this burden to happen to you.
At Avella, we work with you to ensure that you are supported through every medical expense involved in your treatment to help you lower the cost of your specialty medication. Instead of feeling overwhelmed with the payments, cost, and affordability of health care, take advantage of the resources available to patients who work with Avella for their medical needs.
1. Prior Authorization & Financial Assistance
Avella helped patients receive financial assistance every year. One way we do this is that our team can help you find out if you qualify for financial assistance programs from drug manufacturers and non-profit organizations to help lower of the cost their specialty medication. If you do, we'll help you fill out the application and take any other steps needed to enroll in these programs.
In addition, prior authorizations are very common in the world of specialty pharmacy, since these drugs are generally higher in cost than general medications. Did you know that Avella provides prior authorization with insurance companies to ensure that every discount and complete coverage is applied to your prescriptions? Our specialty team of pharmacists work to bridge that gap for our patients quickly and effectively. Generally, our turnaround time for prior authorization requests is just 2.1 days, and 90% of the prior authorizations we submitted are approved.
By communicating with your insurance company, alongside non-profits and drug companies, every avenue is explored to see how many benefits you're eligible for to help reduce your out-of-pocket medication cost.
2. Adherence to Medications
Medication non-adherence is a serious, widespread issue that impacts clinical outcomes and contributes to rising healthcare costs. In fact, 20-30 percent of prescriptions written are never filled by patients. In addition, approximately 50% of medications for chronic conditions are not taken as prescribed. As a result of this non-adherence, patients are often paying more than they need to for additional visits, new treatment programs, and more. Learn more about some of the medication adherence tools Avella has available to patients to help you stay on top of your treatment program.
We also invite you to learn more about our patient mobile app. This app allows you to refill and manage your prescriptions on your smart phone, while also keeping track of your doctor information, appointments and more.
3. 340B Program
The 340B government program is an approval-based benefit for patients who meet specific qualifications for discounted prescription costs. Today, more than one third of all hospitals nationwide participate in the 340B program and benefit from these drug discounts. It is estimated that 95% of all marketed drugs have 340B discounts associated with them and the average savings is approximately 25-50% of wholesale pricing. By analyzing specialty treatments and collaborating with participating hospitals, we are able to help eligible and participating patients save on specialty medication.
Avella is here to help our patients ensure they are saving the most they can on their specialty medications, while staying on top of their treatment program. Learn more about the patient resources our team has put together to help you manage your specialty medication treatment, while giving you the resources to help reduce your out-of-pocket medication cost.